NEW! SEA FEVER DARK RUM - NAVY ISSUE
Introducing SEA FEVER DARK RUM - Navy Issue, honouring the patriotism and commitment of the women and men of the Royal Canadian Navy.
The label features a painting of the HMCS Margaret Brooke naval ship, made by Authentic Seacoast's Founder and Distiller Glynn Williams. This holiday, toast to those who protect our great nation! Also now available at the NSLC.
BUY ONLINE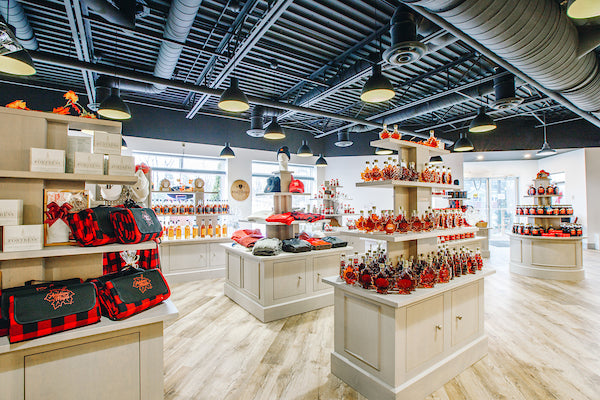 Good News!
Acadian Maple is OPEN Wednesday to Saturday from 10am-6pm. Come stop by and say hi to our team!
Our space includes a fully furnished café and tasting bar, where you can order our popular Acadian Maple flavoured coffees or premium Organic Fair Trade Full Steam Coffee available to-go. Come to sit and enjoy one of our house-made sandwiches, home-made baked goods, or a square of fudge!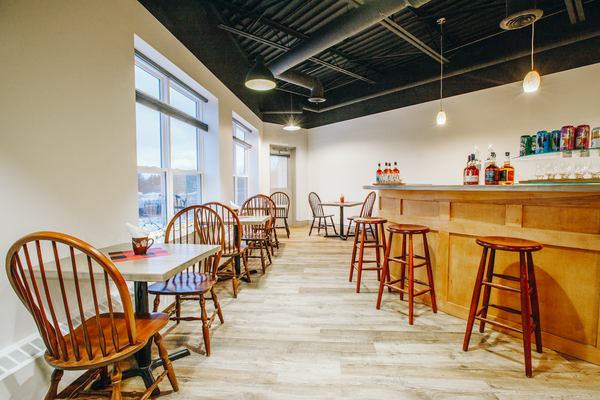 Shop online or pick-up locally!
No matter the day of the week, or the time of day, Acadian Maple is available online!
Shipping and curbside pickup at our retail location is still available! Just select "pick up" upon checking out online.
Shop Now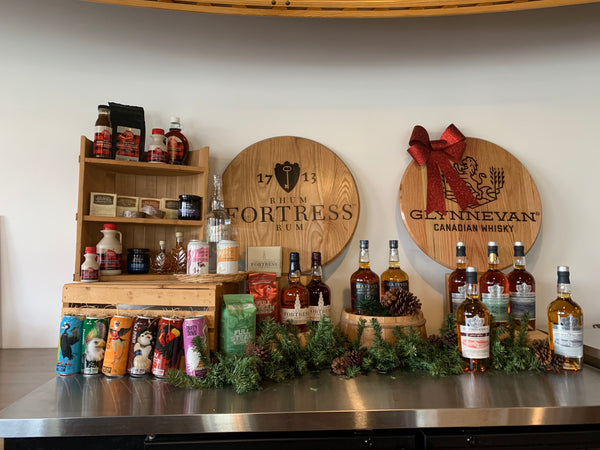 Did you know
Acadian Maple is now part of Authentic Seacoast Ltd.
From Fortress Rum to Glynnevan Whisky, Rare Bird Craft Beer to Virga Vodka or even Full Steam Coffee and Sea Fever Rum, Acadian Maple carries all your favourites! Come shop in store, or online here!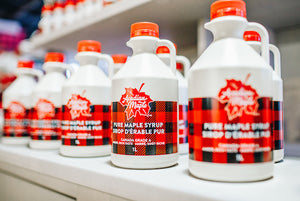 Acadian Maple
The pride of Nova Scotia's first agriculture crop of the year, maple syrup, is an important part of the maple harvest. Acadian Maple is the largest purchaser and processor of Nova Scotia produced maple syrup. Exporting to markets here and across Canada, we even reach worldwide, and are constantly developing new products.
Want to know more?
Click here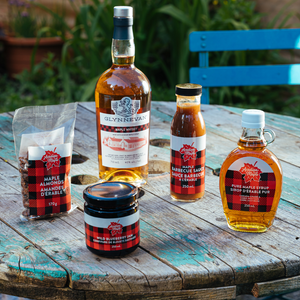 Nova Scotian Made
We pride ourselves in having products that bring in the local taste of Nova Scotia. Here at Acadian Maple, we have a wide variety of maple products that are made right here in Nova Scotia. From our house-made jam, to our sweet maple syrup, we want to help you support local!
Look what's new
Our pure, all natural honey is hand-harvested from our own hives on the authentic seacoast in pristine Guysborough County, Nova Scotia. Sure to be a sweet treat, this honey is something you don't want to miss!
Buy Here
Create a new tradition!
Expand your collection with one of our award-winning, craft GLYNNEVAN Canadian Rye Whiskies.
12-year Straight Rye, Cabot Triple Barrelled, Double, Single & Maple Barrelled Whisky make the perfect addition to any gathering or Whisky portfolio.
Now available in 50ml bottles, our Single barrelled, and Maple Whisky are the perfect size for a taste! Celebrate the ties that bind us at Authentic Seacoast, with our award-winning Whisky!
Shop GLYNNEVAN
Did you know
In 2019, Authentic Seacoast Company Ltd. acquired Acadian Maple Products.
Authentic Seacoast offers a variety of different products and experiences. From it's Fortress Rum, to Seacoast stays and Glamping in the Vineyard, we truly have it all!