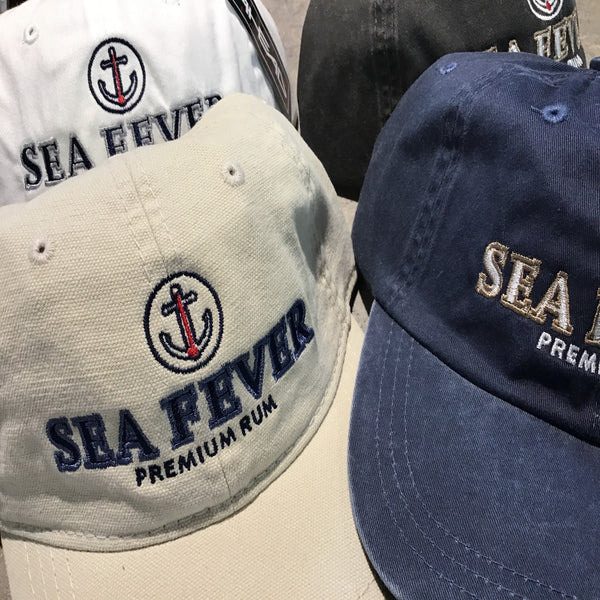 There have always been people who have gone further to find more. Every day, they venture into the last unknown frontier on Earth – the sea – because it calls to them. Never knowing if they'll make it home at the end of the day, they embrace the unknown and let the sea affect everything.
This proud tradition lives on with our Sea Fever Premium Rum; The Sea Fever anchor logo and name adorn these baseball style caps; a testament to the people who have been drawn to the ocean throughout Atlantic Canada's history.  These caps are a popular reminder of this past.
The soft Sandblasted Caps are canvas with an adjustable cloth strap and solid metal bar grip.  The classic cut Pigment Dyed solid twill baseball cap has an adjustable Velcro strap.