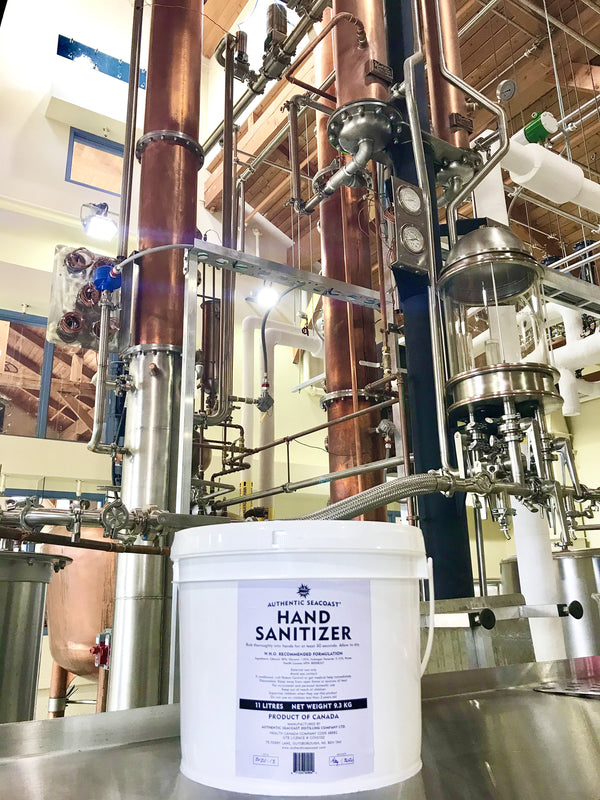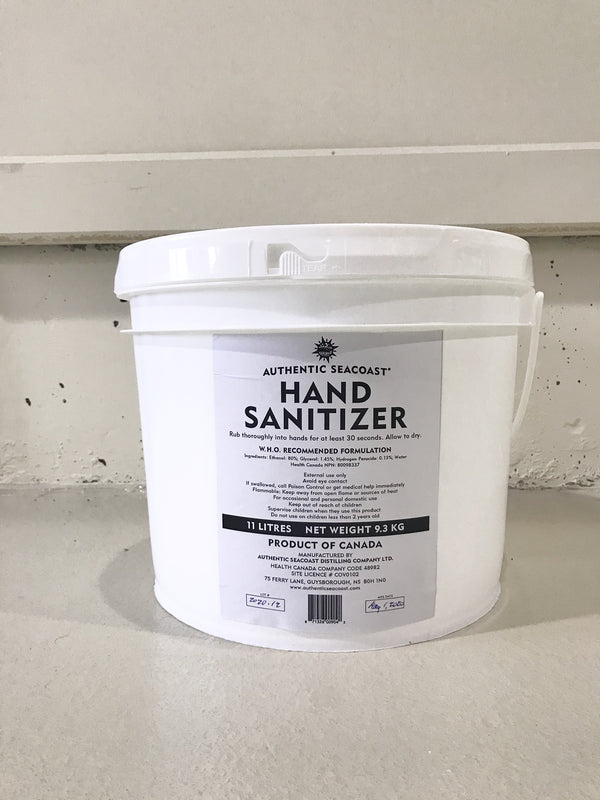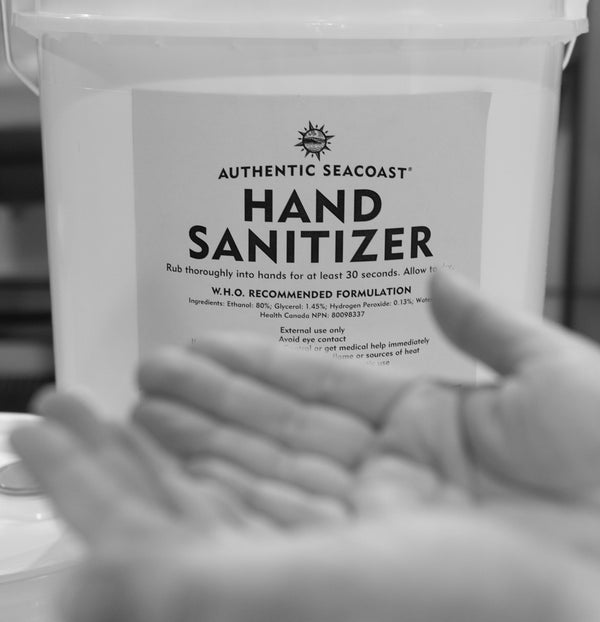 Authentic Seacoast Company (ASC) has mobilized and joined the fight to combat COVID-19 with the introduction of its HAND SANITIZER products made at its distillery in Guysborough, Nova Scotia. Using the W.H.O. recommended formulation, this sanitizer is 80% ethanol, the active ingredient in this fight.
While additional formats are being sourced, currently available are the following product sizes:
500ml: Individuals or 12 per case
11 litre sealed pail
20 litre sealed pail with pouring spout
1000 litre tote - contact directly to order/pricing
*PLEASE NOTE: Shipping is not included. Upon submission of your order, we will contact you directly to confirm shipping logistics and payment.
Shipping within Canada only.
**Bulk orders welcome, please contact info@authenticseacoast.com or call 902-533-2078
About Authentic Seacoast Company Ltd
Founded in 2005, Authentic Seacoast is a family-owned business headquartered in Guysborough, Nova Scotia in the consumer products and tourism industries. It produces hand-crafted award-winning fine spirits, including GLYNNEVAN® whisky, FORTRESS® and SEA FEVER® rums, and VIRGA® vodka, as well as RARE BIRD® craft beers, ready-to-drink vodka sodas, certified organic-fair-trade-kosher FULL STEAM® coffees, GLANBURN® water, artisanal soaps, baked goods, among others. In 2020, it joined the war against COVID-19, launching its AUTHENTIC SEACOAST® portfolio of hand sanitizer products. It owns and operates the elegant DesBarres Manor Inn (1837) and Distillery House, adjacent to its showcase distillerybrewery-hopyard-apiary.

Acadian Maple® Products, of Upper Tantallon, Nova Scotia, joined the Authentic Seacoast family in 2019. Acadian Maple is a leading producer of maple syrup products, selling its array of foods throughout Canada and around the world.