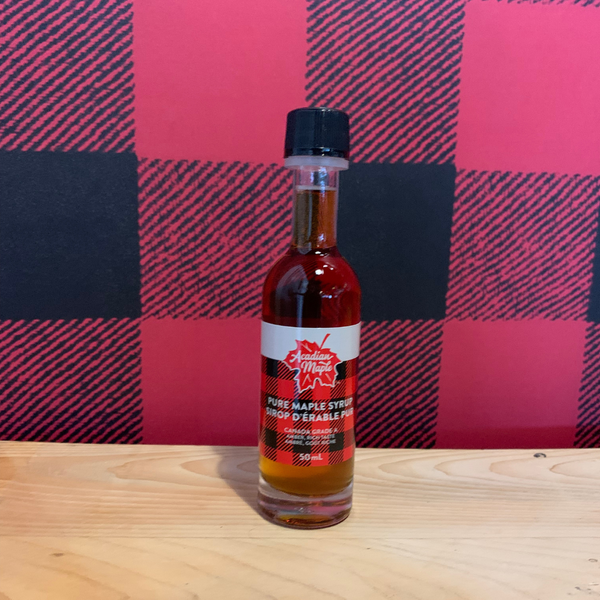 Our best selling maple syrup. The classic glass bottle is packaged with Canadian maple syrup. This bottle of Canadian maple syrup is probably the most iconic maple syrup packaging available.
Perfect present for family and friends
Great for the kitchen table.
Perfect on pancakes and waffles or in your coffee!
A long shelf life of 3 years if unopened.
Iconic packaging that allows you to see how much is left.
As a gourmet food item, Acadian Maple's maple syrup is pure, naturally organic and healthy both for the body and the spirit. It is an extremely versatile food item that can be used in virtually any food preparation venue from food service to your home to giftware and lends itself beautifully to a magnitude of dishes and food items. Many people have now replaced the use of cane sugar with the healthier maple alternative.
Find many more ways to use maple syrup here.
Check out our About Maple Syrup page for tips on storing maple syrup.