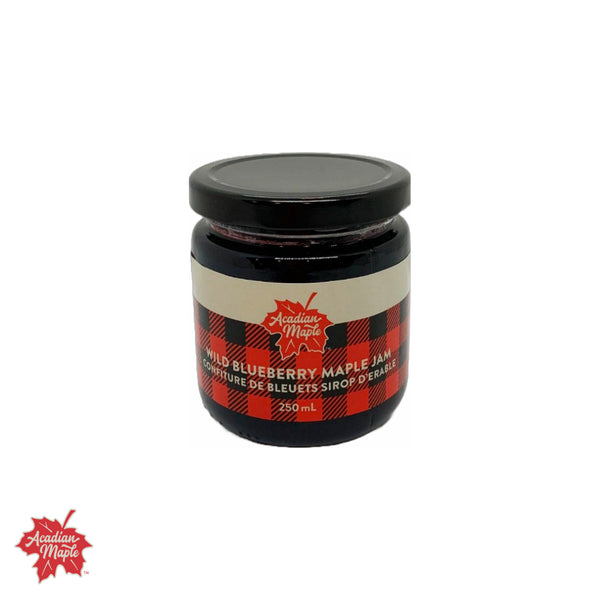 What a killer combo. Wild blueberries from Northern Nova Scotia fused with the delicious earthy sweet of pure maple syrup.
Made from pure wild blueberries.
Wild blueberries from Nova Scotia are a super healthy berry.
Obviously crackers and freshly baked bread are

 great ways to enjoy this unique jam.

We've tried it on waffles and pancakes and.... it is amazing!
Mix a spoonful into plain yogurt for a delicious treat.
Musical Pairing
Best enjoyed while listening to Phish: Farm house