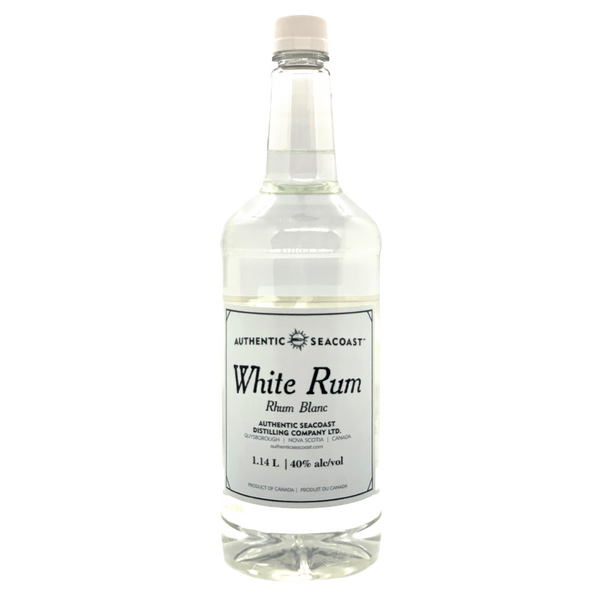 Authentic Seacoast White Rum is a testament to the resilient folks who thrive along Canada's east coast.Every day, Atlantic Canadians embrace the unknown and let the wind, waves and water shape them.
40% alc./vol.
1.14L

Please note our alcohol products are for 19 years of age and older, can only be shipped within Canada except to Ontario.
Dear Ontario, we regret that we are not permitted to ship directly to you BUT we invite you to enjoy our Fortress Rum , Glynnevan Double Barrelled and Cabot Tripple Barrelled Whisky - it is available from your local LCBO Store and their online store.  SOCIABLE!