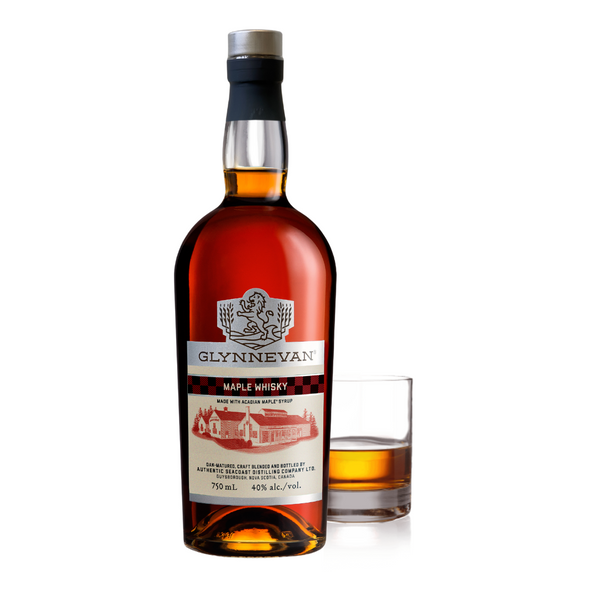 This sweet essence of spring meets the result of an abundant harvest with GLYNNEVAN MAPLE WHISKY that builds on our tradition of celebrating the ties that bind us, through this infusion of our fine Canadian rye whisky with our very own Acadian Maple syrup from Nova Scotia.
40% alc./vol.
750 ml
Please note our alcohol products are for 19 years of age and older, can only be shipped within Canada except to Ontario.
Dear Ontario, we regret that we are not permitted to ship directly to you BUT we invite you to enjoy our Fortress Rum , Glynnevan Double Barrelled and Cabot Tripple Barrelled Whisky - it is available from your local LCBO Store and their online store.  SOCIABLE!