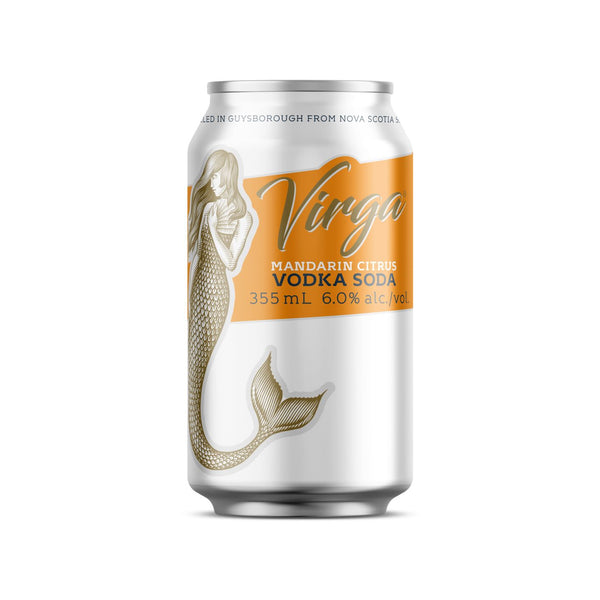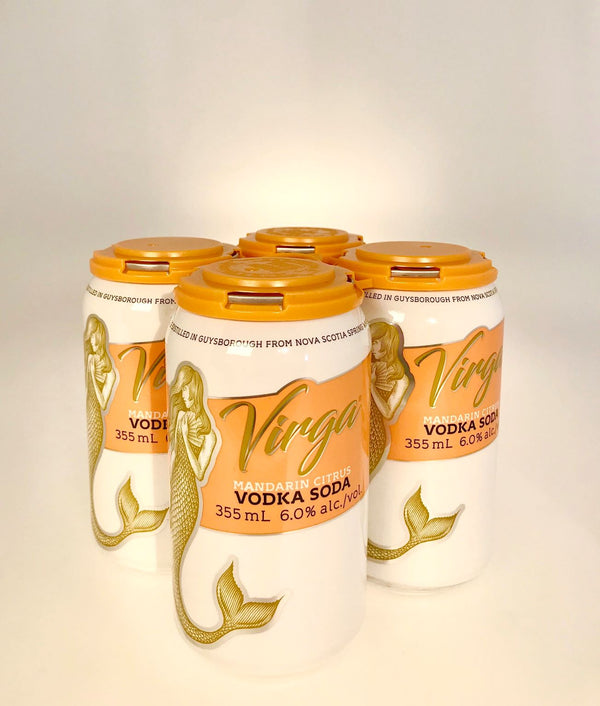 Handcrafted triple distilled Virga Vodka (100% Nova Scotian made) meets our sparkling Glanburn artesian water is a crisp refreshing vodka soda features a delightful mandarin orange flavour. Subtle and refreshing, perfect for summer or anytime you need an escape to summertime memories.
Proudly created in Guysborough, Nova Scotia at our Authentic Seacoast Distillery overlooking the harbour.
335ml, 6.0% Alc./Vol.  
Sold as singles or convenient 4 packs or within our 6 Pack with Rare Bird Craft Beer.
Our Vodka Soda is part of our collection of Spirits and Craft Beer ready for you to discover here online in our store at at the NSLC.
Follow us on our social media pages as we raise a glass in celebration of local, handcrafted creations - each a unique Taste of Nova Scotia 
Learn more about Athenthic Seacoast Company and our Brewery, Distillery, Roastery (Full Steam Coffee), and make plans to getaway to stay with us. View Website now. 
Please note our alcohol products are for 19 years of age and older, can only be shipped within Canada except to Ontario.
Dear Ontario, we regret that we are not permitted to ship directly to you BUT we invite you to enjoy our Fortress Rum , Glynnevan Double Barrelled and Cabot Tripple Barrelled Whisky - it is available from your local LCBO Store and their online store.  SOCIABLE!