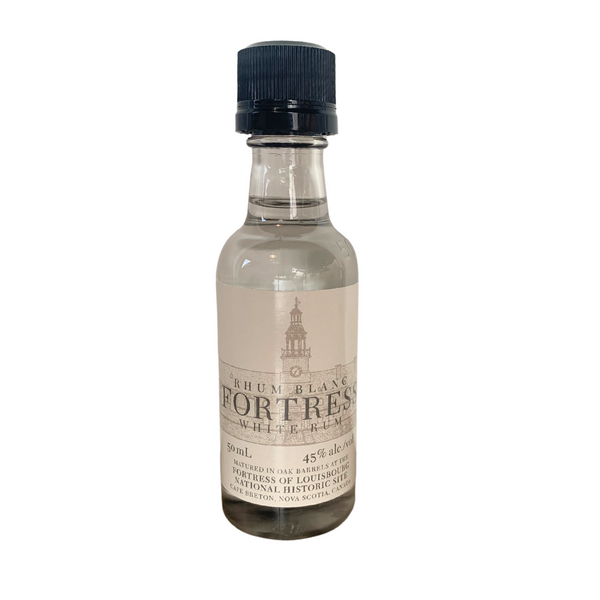 Handcrafted in Guysborough at the Authentic Seacoast Distillery, Fortress Rum is matured in oak barrels within the walls of the 18th Century Fortress of Louisbourg National Historic Site in Cape Breton. Fortress Rum captures the spirit of the new France rum trade started here more than 300 years ago... it's a spirit Worth Protecting! Fortress White offers a toast to the tradition of drinking rum in its purest form.

Proudly handcrafted in Guysborough, Nova Scotia at our Authentic Seacoast Distillery and bottled at our very own Acadian Maple Products. A Taste of Nova Scotia.
40% alc./vol.
50 ml
Please note our alcohol products are for 19 years of age and older, can only be shipped within Canada except to Ontario.
Dear Ontario, we wish we could send this to you but regret that we are not permitted to ship directly to you. However, if you want a 'Taste of Nova Scotia' we invite you to enjoy our Fortress Rum and Glynnevan Double Barrelled and Cabot Tripple Barrelled Whisky - it is available from your local LCBO Store and their online store! SOCIABLE!