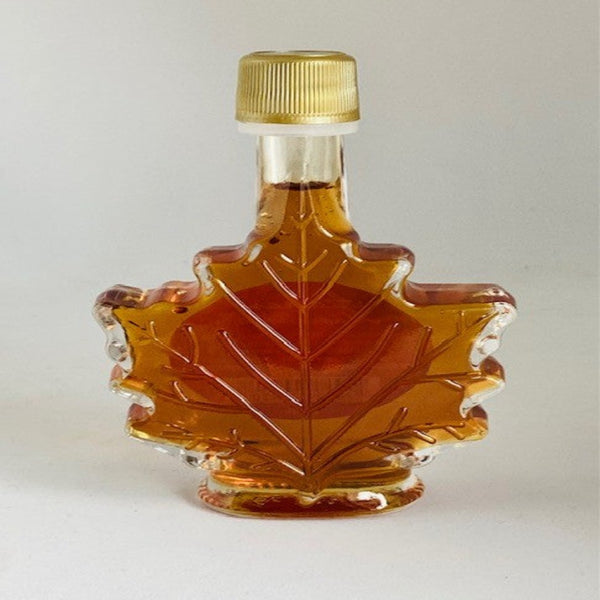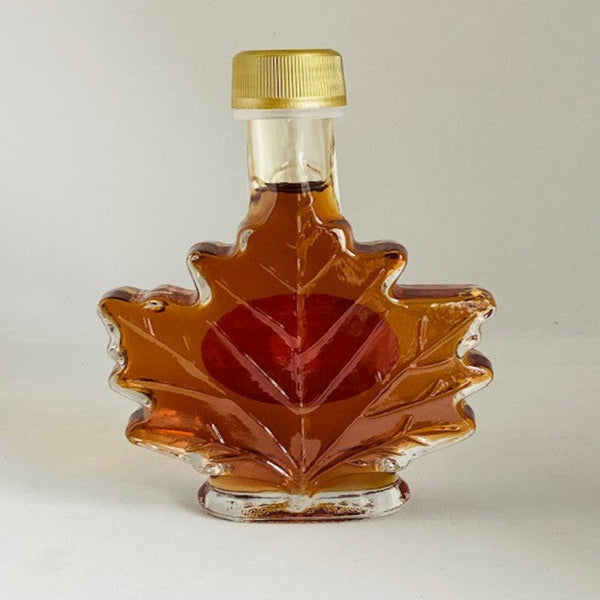 Maple syrup in a maple leaf bottle, inspired by the sugar maple tree leaf from which it comes - and inspired the maple leaf on the Canadian flag. Does it get more Canadian than that?
These decorative bottles make a great gift and are a cool keepsake once all the delicious maple syrup has been eaten.
As a gourmet food item, Acadian Maple's maple syrup is pure, naturally organic and healthy both for the body and the spirit. It is an extremely versatile food item that can be used in virtually any food preparation venue from foodservice tro your home to giftware and lends itself beautifully to a magnitude of dishes and food items. Many people have now replaced the use of cane sugar with the healthier maple alternative.
We generally will ship this in Amber or Dark. If you have a particular preference for the colour please leave it in the notes section of your order.
Find many more ways to use maple syrup here.
Check out our About Maple Syrup page for tips on storing maple syrup.